Nicole Tourt Introduces SkillsUSA to LIHSA This Year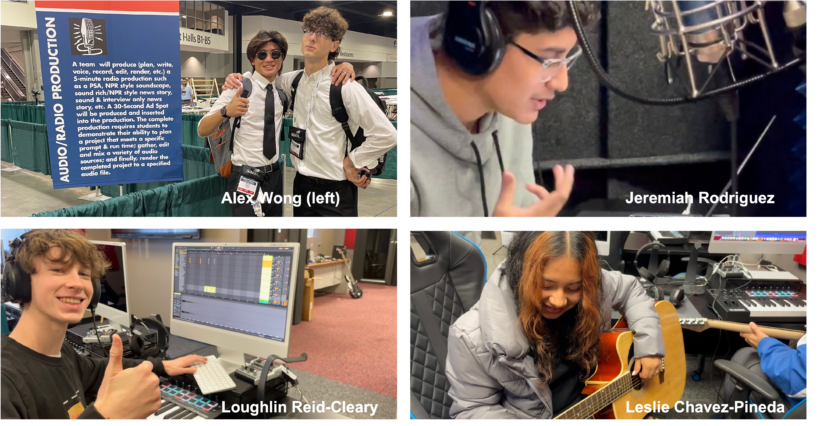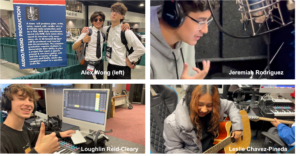 This year, Nicole Tourt began teaching Audio Production at LIHSA after 12 years teaching at Barry Tech.  Read more about Ms. Tourt in this blog we published last year.
As she joined LIHSA this fall, Ms. Tourt introduced SkillsUSA to the school. This is a national nonprofit education association that champions and empowers students in CTE (Career and Technical Education) programs like LIHSA. There are many areas of study, including Audio/Radio Competition.
To participate, our Audio Production students work in two-person teams to enter competitions: at LIHSA, regionals, state and nationals.  The first competition was held internally to choose the top two teams who will represent the school at the regional competition March 21 at Suffolk Community College.  Ms. Tourt enlisted a well-respected engineer to score the students projects on a rubric to ensure a fair and impartial contest. All students compete in teams that they've selected, and everyone receives constructive criticism so they can improve in the future.
This year, the two teams who scored the highest and headed to Regionals are Scott Wong & Loughlin Reid-Cleary; Leslie Chavez-Pineda & Jeremiah Rodriguez. At Regionals, these two teams will be tasked with creating a commercial or PSA from start to finish. Skills needed to complete this project include script writing, voice over, editing, and video/music production. Ms. Tourt explained that the strongest teams are students who pair themselves with complementary skills so they can build on each other's strengths to make a polished final project.
The top team from Regionals will have the opportunity to compete in the State competition later this spring at the Fairgrounds at Syracuse. Scott transferred this year to LIHSA from Barry Tech where last year he competed in the Audio/Radio SkillsUSA competition all the way to Nationals and placed 8th in the country!
In addition to the Audio Production students, LIHSA students in other classes will also be participating in TV Production, Animation, and Cinema Production competitions this year. While Television students will compete in Regionals, Animation and Cinema Production do not have Regional competitions, so the students selected to represent LIHSA will go straight to the State competition.
Next year, even more LIHSA students will participate, adding in Job Demonstration and Prepared Speech competitions.
It's a very exciting program and we'll look forward to hearing more about the students' experiences as time progresses.