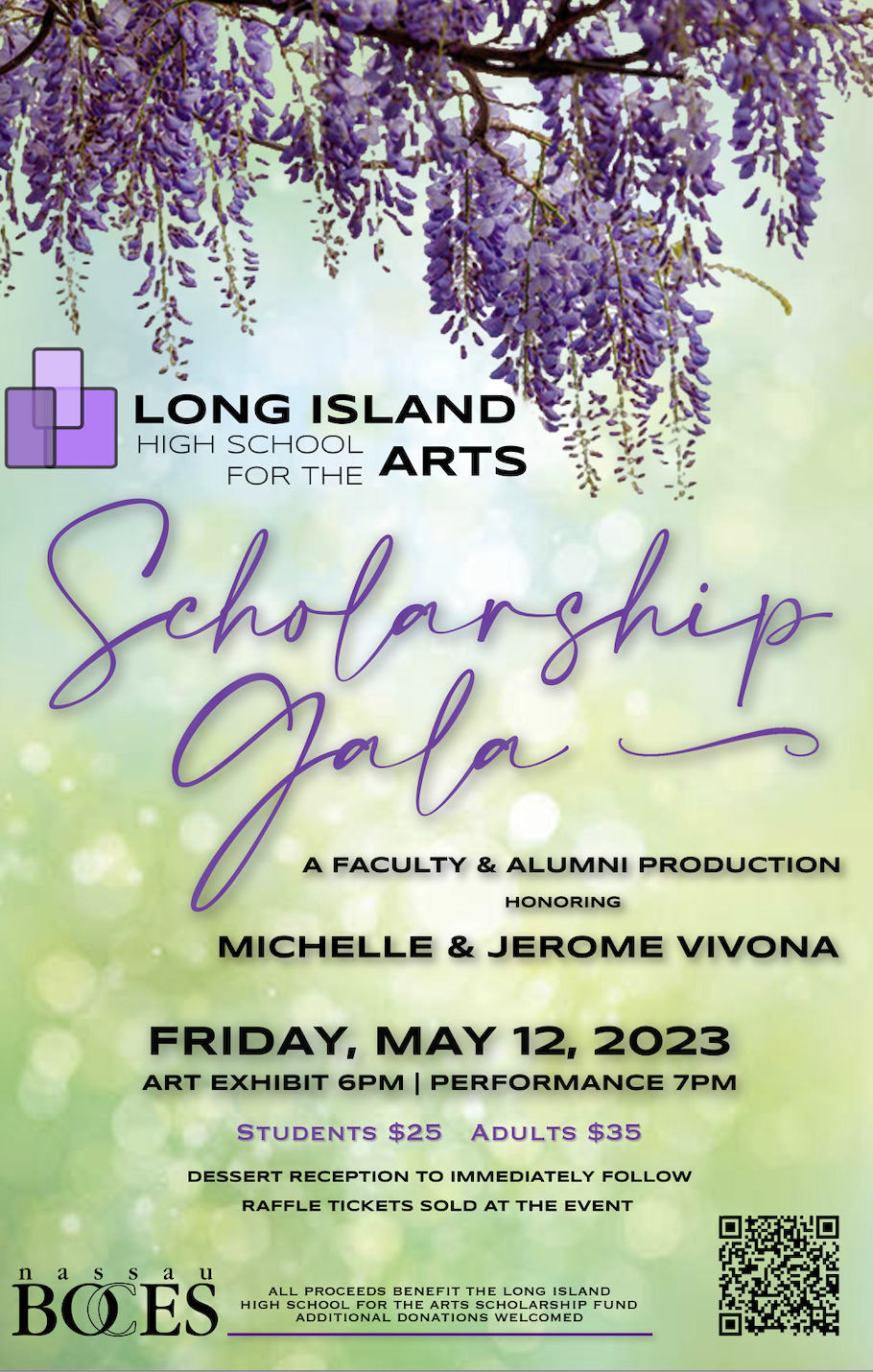 A Recap: LIHSA's Scholarship Gala May 2023
The LIHSA Scholarship Gala was absolutely glorious and successful on May 12, 2023! Thanks to your support, we raised over $6,000 for the scholarship fund.
The talent, the love, the camaraderie in the room was extraordinary. Thank you to our Alumni Performers Elias Alfau, Megan Bush, Heather Con, Nathaniel Davis, Katelyn Harold, Al Marino, Edward Matthews, Vincent Ricciardi, Jaida Skye Rivera, Leigh Rynecki, Terrence Bryce Sheldon, Adianna Valentine, Elora Von Rosch, Lindsay Whiteman (resident artist), and Shaakirah "Yasmina." Thank you to our Faculty performers L'aura Bagdziunas (also an alum), Chris Brick, Kimberly Larkin, Francis Lees, Jerry Nobile, and Alex Vietheer. And, of course, we were thrilled to honor Michelle & Jerome Vivona.
Click here to see the evening's program.
Click here to read more about the Vivonas.
Keep scrolling for photos of this beautiful evening.