Meet Our Scholar Artist Alessandra Hermes-Bevans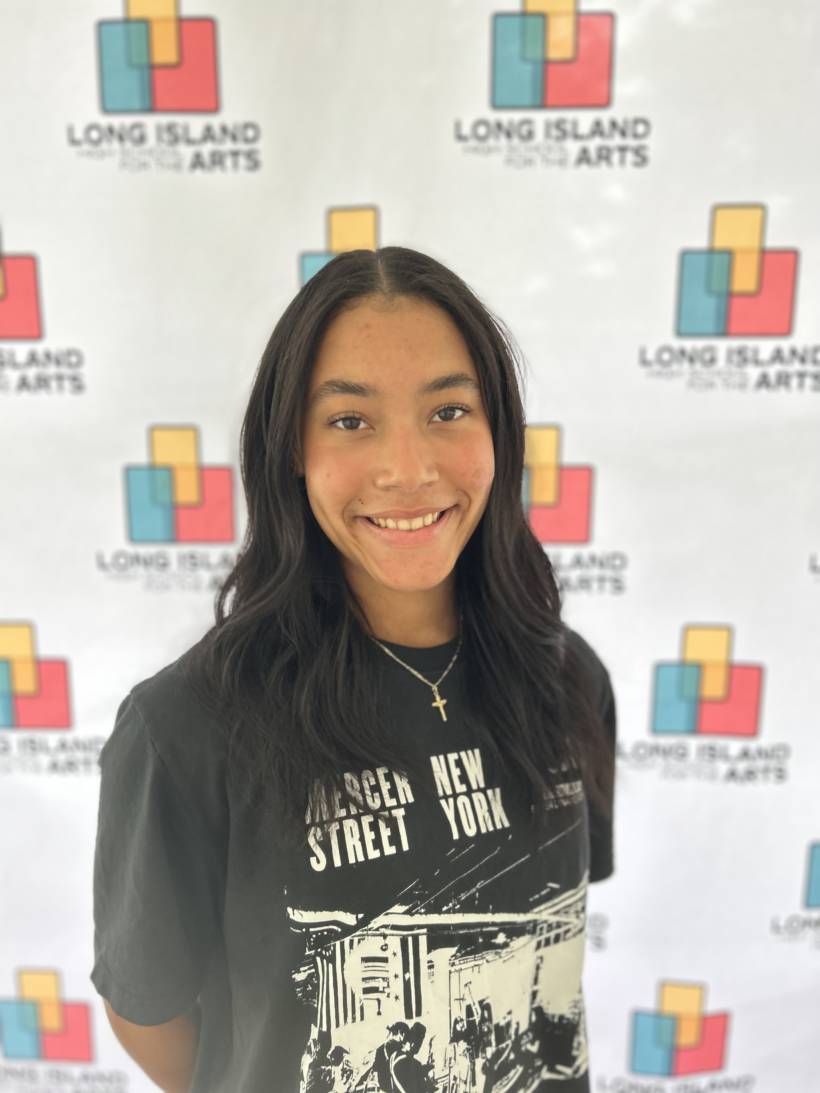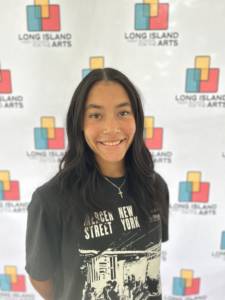 We are thrilled to introduce you to our one of our 2023-24 Scholar Artist winners, Alessandra Hermes-Bevans, a senior from Wantagh who is studying Dance at LIHSA!
The Scholar-Artist Awards program was developed by the Long Island Arts Alliance (LIAA) to recognize outstanding high school-age artists to the public in monthly profiles that will appear in Newsday and on Newsday.com. Scholar–Artists are chosen from five disciplines: Visual Arts, Music, Theater, Dance, and Media Arts. Selections are made from a pool of students nominated by Long Island's high schools. In addition to the twenty students selected to receive Awards of Distinction, twenty additional students are selected to receive an Award of Merit at a year-end LIAA recognition event.
Alessandra is one of three LIHSA students who will be honored this year by LIAA. She was nominated by Ms. Bagdziunas and Ms.L'Etoile.  Here's a Q & A with Alessandra. 
Q: What does being named a Scholar-Artist or Merit Award winner mean to you?
Being named a Scholar-Artist means that I have the opportunity to inspire others and remind them why they need to chase after their goals. Having this title has taught me the importance of dedication and hard work. Without going through tough times, I wouldn't be where I am today. Lastly, this title isn't just about the art form, it is about your character and how you take on any situation.
Q: Describe your experience so far at LIHSA. What are some of the highlights?
During my time at LIHSA, I've had such a great experience. With residencies and guest artists, I've been exposed to new styles of dance I hadn't explored prior to coming to this school. Being at LIHSA I've been grateful enough to make lifelong friendships and build connections with people involved in the dance industry. LIHSA is the best place for networking and scholarship opportunities.
Q: Do you have any particular teachers or mentors who inspire you? Why?
A: My teachers at CDU Dance and LIHSA have truly inspired me to explore more possibilities in dance. By helping me have an open mindset and be willing to try anything. These teachers support me so much but also push me past my boundaries. Since they only want the best for me, they challenge me expecting me to rise to each challenge.
Q: Where do you see yourself in 10 years?
A: In 10 years, I see myself getting recognition for my dancing and I would be dancing on tour for an artist. I also see myself potentially guest teaching at my home studio and sharing my knowledge with future generations.
Q: What are your hopes and plans for the future?
A: In the future, I would love to dance at the Super Bowl or at any award show. I also really want to dance for an NBA team, such as the New York Knicks. The Knicks City Dancers have to be versatile and have to be able to entertain a crowd. Additionally, dancing at Madison Square Garden, the world's most famous arena, would be such an honor and an amazing opportunity.
Q: How do you feel your experience at LIHSA has helped you to succeed?
A: My experience at LIHSA has helped me succeed because I get additional dance training that not everyone can get. By being a competitive dancer, I focus more on commercial dance, however, LIHSA has now given me a focus on concert dance as well. So I am succeeding by becoming a more well-rounded dancer and learning about dance's history and where it originated.
Q: Are you planning to attend college? If yes, where? What will you study?
A: I am planning on attending college and studying interior architecture, I would also want to dance on a dance team.
Q: What career path do you hope to follow?
A: In my career path, I really want to dance professionally and do commercial work. Dancing has always been a passion of mine so I wouldn't want that to end right after college. Nonetheless, when I'm much older I hope to use my degree in interior architecture, to use my problem-solving and creative design for the interior of homes and buildings.