10 Benefits Teens Will Experience In a Performing Arts CTE Program
High school is the time for students to begin forging their own path in the world. This is often the first time that they can choose the classes they are genuinely interested in, explore new subjects, and ultimately determine what they may want to do in college or a career. And while this can be an overall learning experience for the average high school student, teenagers who have a specific interest can benefit from a more niche education.
In a performing arts CTE program, students who are interested in the arts can explore and refine their talents through classes tailored to their chosen pathway. But this is only a broad overview of the knowledge and benefits teens will experience through this unique high school program. Here are 5 more benefits that students can experience at a performing arts CTE program like Long Island High School for the Arts.
1. Work-Based Learning
Students who view the arts as not only a hobby but a career choice will benefit from a performing arts CTE program. This program allows students to experience what it is like to work in the arts. According to Forbes, 34% of employers said schools have not properly prepared students for jobs. This is where work-based learning comes into play! Work-based learning at a performing arts CTE program allows students to experience what a career in the arts would be like. At LIHSA for example, students experience work-based learning through artistic residencies and performances. By experiencing the arts through work-based learning, students will be more prepared for what a career in the arts entails. 
2. Strategic Partnerships
Through a performing arts CTE program, students are introduced to arts organizations through partnerships between the school and the organization. These partnerships allow students to build relationships with organizations, as well as experience what it is like to work in the arts through work-based learning, master classes, and artistic residencies. 
3. Self-Esteem Improvement
Self-confidence is something many teens struggle with during these formative years, but it's yet another thing the performing arts can help with. All About Theatre explained that participating in the arts allows teens to grow their self-esteem and confidence by developing poise and learning about how to overcome their nerves.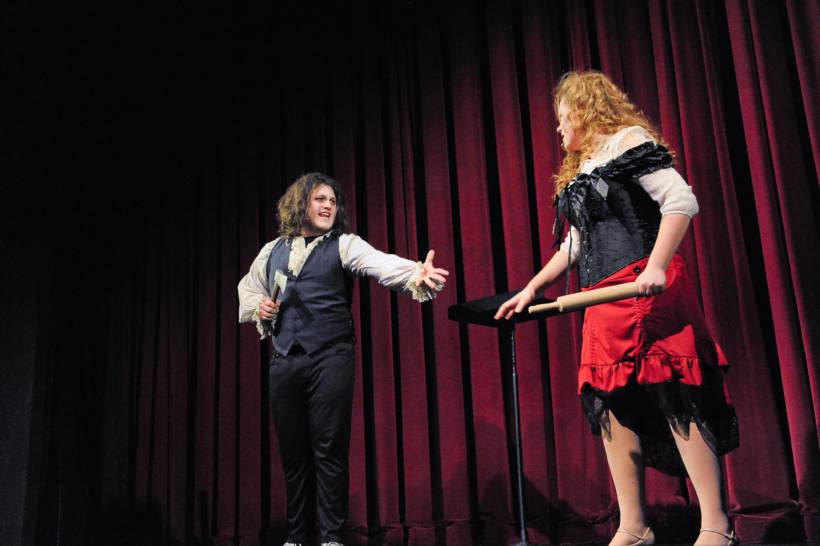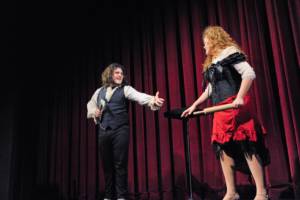 In a performing arts CTE program, students can learn about and improve their self-esteem in a safe and supportive environment.
4. Developing Presentation Skills
Presenting can be nerve-wracking no matter your age, but it's an important skill for teens as they begin to think about college and a career. The performing arts help students become more confident in their presentation skills through practical exercises and classes that focus on realistic techniques.
Students will learn from experts and their peers how to make compelling verbal presentations through their tone, articulation, pace, and body language. This skill can help them be more confident when they need to speak in front of their peers, in classes, and even during interviews.
5. Critical Discussions
Education at a performing arts CTE program empowers teens to study a wide variety of literature, including everything from classics to new works created by their peers. What sets performing apart from the average English class is that students are not simply reading through a piece of literature, they must work to understand it so they can have a stimulating critical discussion about the work with their peers. 
The American Alliance for Theatre & Education reported that drama can improve reading skills and comprehension better than other activities.
6. Collaboration
In theater, there's rarely (if ever) a show that it's completely reliant on one individual. From the writing and editing phase to designing sets and costumes, and the final performance, teamwork is necessary to put on a show.
In a performing arts CTE program, teens learn the value of collaboration and learn how to work with a team toward a common goal.
7. Defined Program
Being in a performing arts CTE program allows students to have a defined program that concentrates on the arts. Courses in a CTE program are specialized to allow students to deepen their knowledge and skillset. These courses also encourage experimentation,  networking, and future collaborations that will benefit students in their careers as artists.  
8. Applying Feedback
Giving, receiving, and applying feedback are skills that are important throughout every stage of life, but can also be difficult to learn. For teens, feedback can often feel like judgment, and it can be stressful to hear and apply it.
Feedback and editing are a natural part of the arts, and in a program where it's part of the curriculum, students naturally learn how to give, take, and apply it to their own work. Throughout their time, teens will see firsthand how constructive feedback can improve their projects and will value the input from their peers, educators, and professionals.
9. Emotional Intelligence
A large part of the arts has to do with emotion. Whether it's connecting to new emotions to play a character, trying to make an audience feel a certain way, or simply developing a game that will make players feel happy, feelings are naturally intertwined with the arts.
Whether it's on the stage or behind the scenes, teens can learn to recognize and discern their own emotions while also recognizing those of others.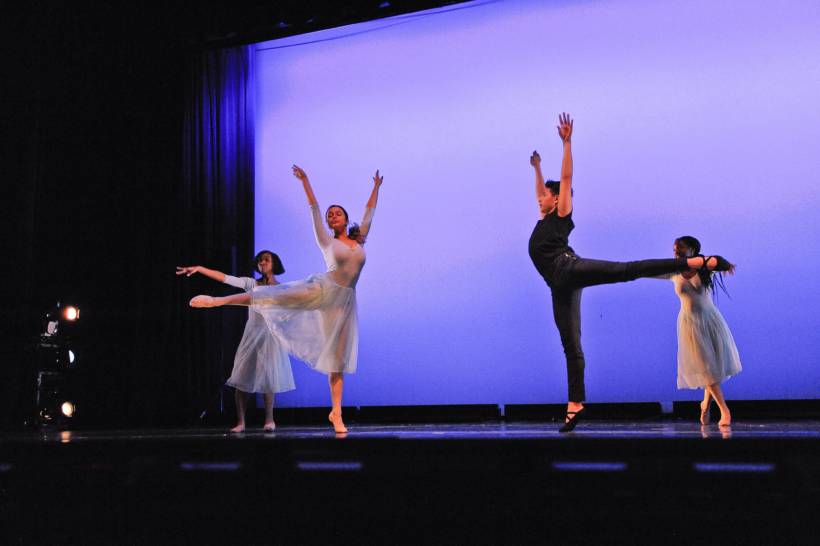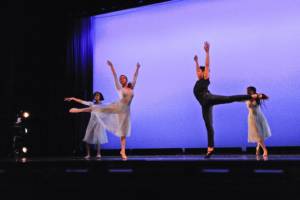 10. Creativity
The arts and creativity go hand in hand. At a traditional high school, teens may have to go out of their way to find creative outlets, but in a performing arts CTE program, creativity is a part of nearly every class. Teens learn how to hone their artistic skills and turn them into a career.
About Long Island Highs School for the Arts
For over 45 years, LIHSA has transformed the lives of young emerging artists from across Long Island through its high school and summer programs. Here, students can choose between six CTE pathways that include independent projects and field trips that help them gain experience and knowledge in art-centered careers.
Throughout their time at LIHSA, students explore their passions and learn from a dedicated team of accomplished artists and master classes taught by renowned professionals. 
Apply to our Visual & Performing Arts School today or request information to learn more!